Supercharge your video monetization program.
Use machine learning to harness the power of millions of data points that flow through your video ads to drive better decisions that lead to more revenue. Smart Video Demand provides the framework publishers and ad networks need to take the next step with monetizing video.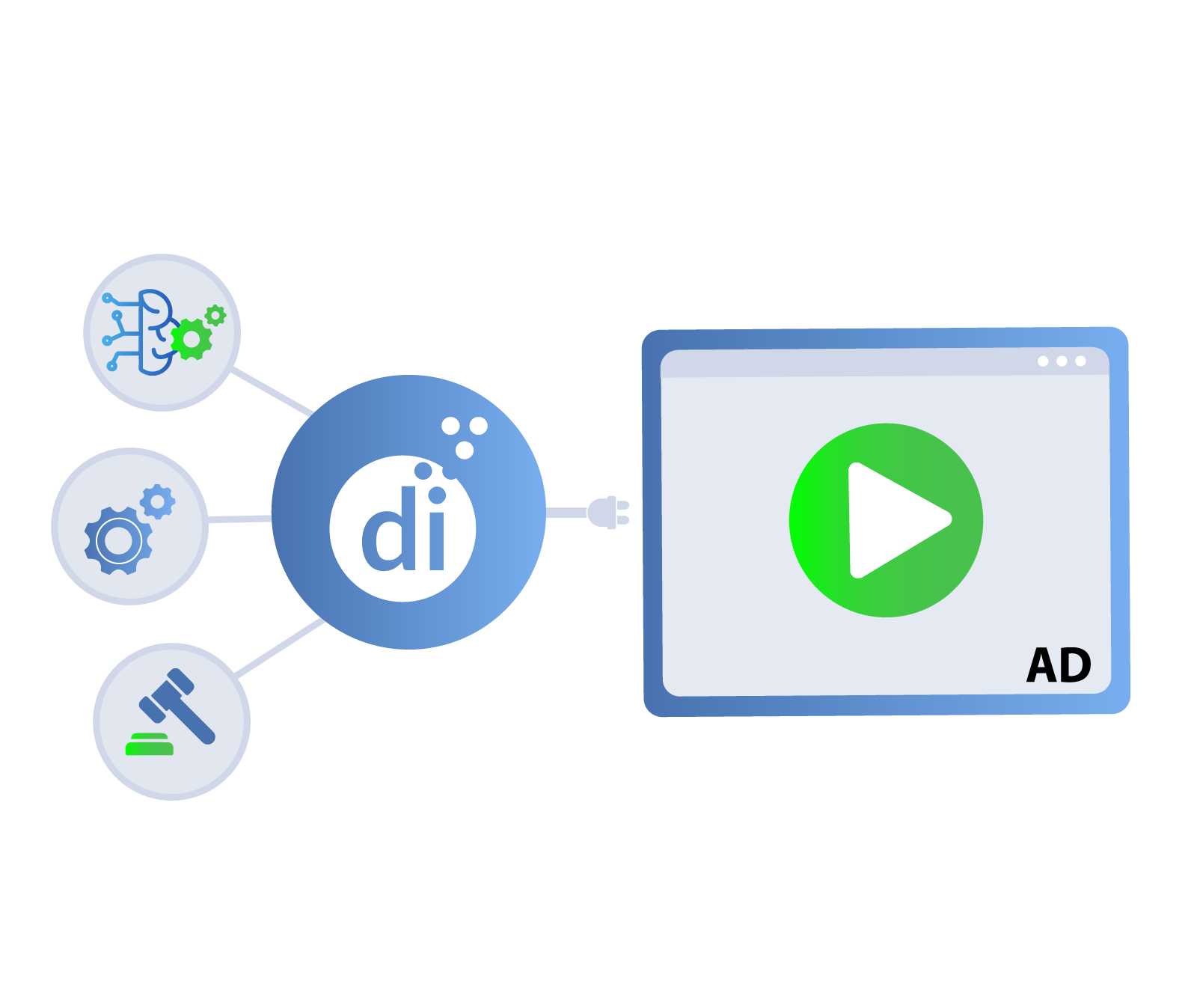 Video monetization has changed.

It's time for a new way to optimize the video supply path.
Ad tech is an evolving ecosystem. Header bidding has replaced the original waterfall method as a heightened way to optimize the bid stream, server-to-server and oRTB protocols layer header bidding and remove performance challenges, and for video diDNA Smart Video is a modern auction method that enhances each of these. We've created a video monetization system that is built to maximize ad revenue while keeping flexibility for your current stack. With a proprietary deployment structure and unique auction intelligence publishers using Smart Video can monetize with the confidence that they're doing everything you can to optimize the bid stream.
Advanced Technology for Video Ads
Drive pricing strategy with customer-controlled flooring based on segments that matter to you, like IAB category, geo, time, and more. diDNA's technology is built to put power back into your hands with an easy-to-use config file while simultaneously using a dynamic bidding model to drive pressure up at the ad auction to increase revenue.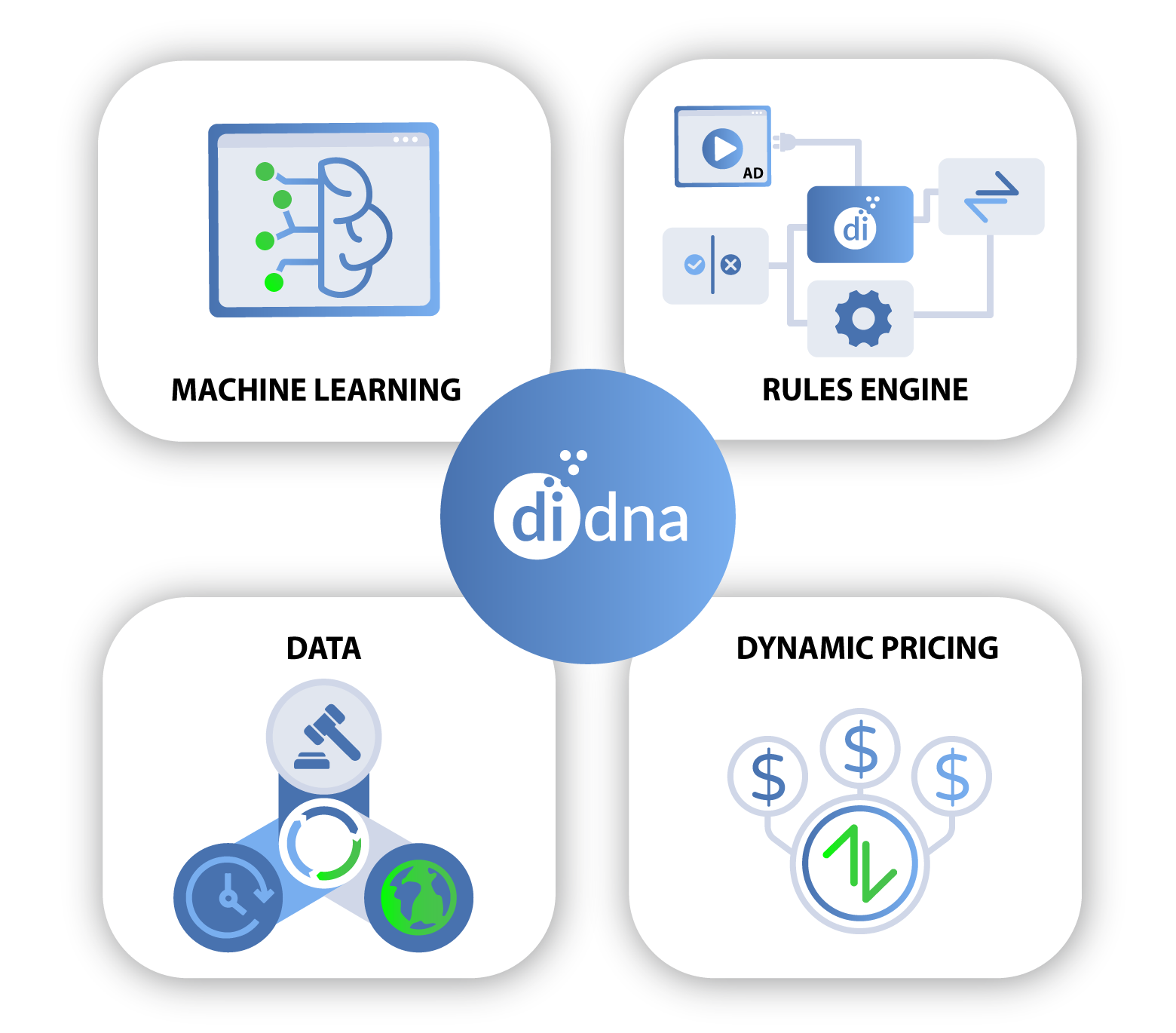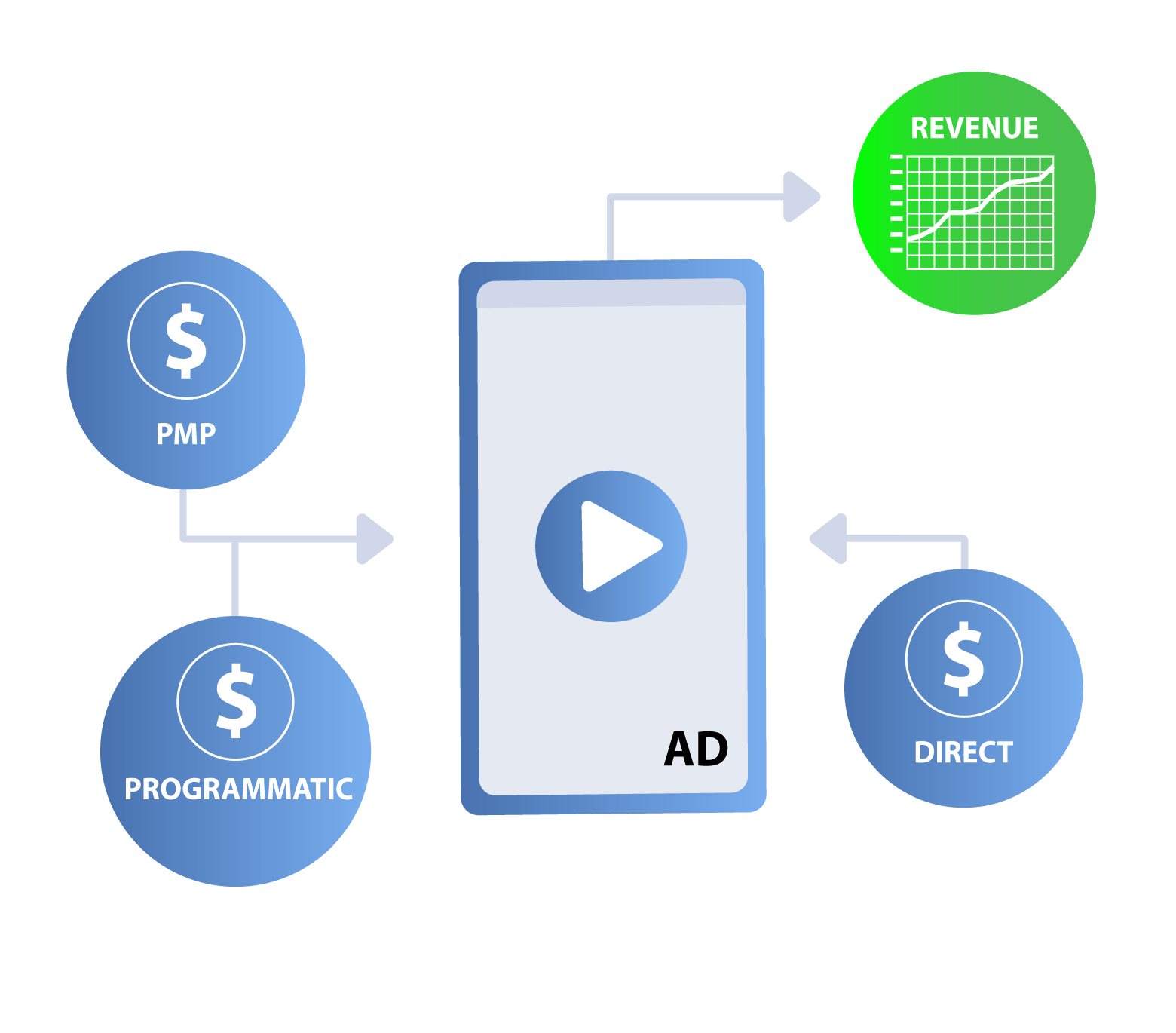 Premium Demand for Publishers
diDNA demand is built differently. Test over 70 premium demand partners until you find the best partners for your business while layering in our unique mix of PMP deals and direct demand that produce the highest rates in our real-time-bidding ad auction format. No more resellers and arbitrage, just the demand you don't currently have to maximize your ad revenue.
Actionable Insights in Real Time
Use live data in your ad auction to feed your ad strategy in real time. diDNA's Smart Video allows publishers to react in real-time to things like sudden drops in fill rate to address the issue and recover potential lost revenue quickly. Get impressions, ad request volume, error based information, player and user data, and much more delivered in a dashboard designed for actionable insights.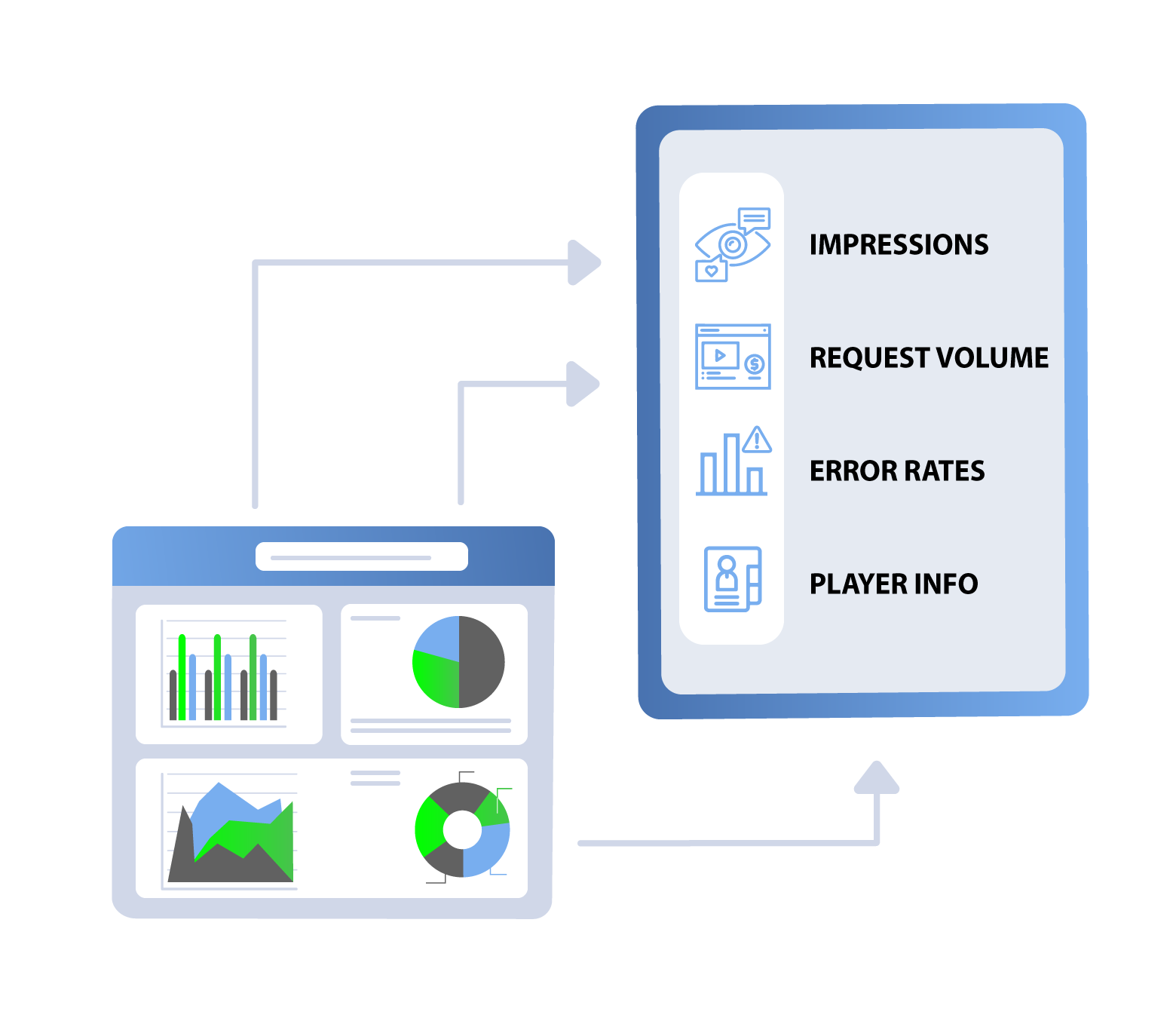 The diDNA team is top notch. We got up and running with them in days and they immediately added new revenue to our bottom line. We continue to discover new ways to leverage their technology and grow our business. The team is professional, responsive and always will to get on a call and discuss new opportunities. I highly recommend working with them if you are looking to add new, quality demand partners.
– Eric O
Director, Advanced TV and Programmatic Sales