Full Ad Management For Publishers
diDNA technology, partnerships, and yield team in one solution.
diDNA helps publishers serve over 50 million ad impressions per day using underlying technology like header bidding, dynamic or customer-controlled flooring, and machine learning that build a comprehensive ad solution designed to optimize the digital ad landscape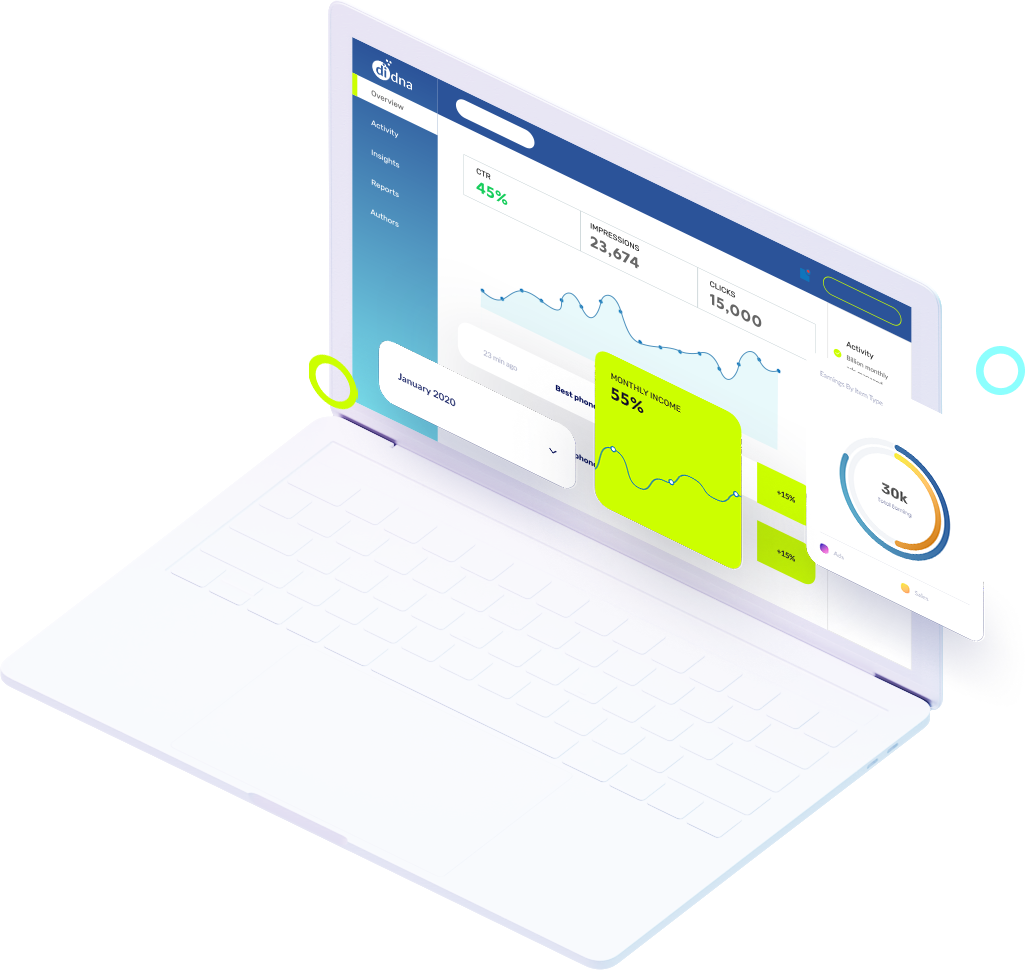 A Holistic Publisher Advertising Solution
diDNA's on-page monetization solution for publishers is the premier solution for busy publishers looking to drive more revenue from their monetization program. With proprietary AI-driven ad tech, transparent reporting, unique demand partners, and industry-leading flexibility, publishers using diDNA can generate significant revenue increases within the first 90 days of going live.
Proprietary technology built for publishers
Access lightweight, flexible technology that allows you to unify the bid stream and make managing your ad ops easier. Tools like auto-refresh and lazy load increase viewability, while our header bidder wrapper streamlines the entire ad stack. Customize your ad configuration with user-controlled flooring modules and dynamic ad insertion. The end result is a powerful monetization program that's built exactly to your specs.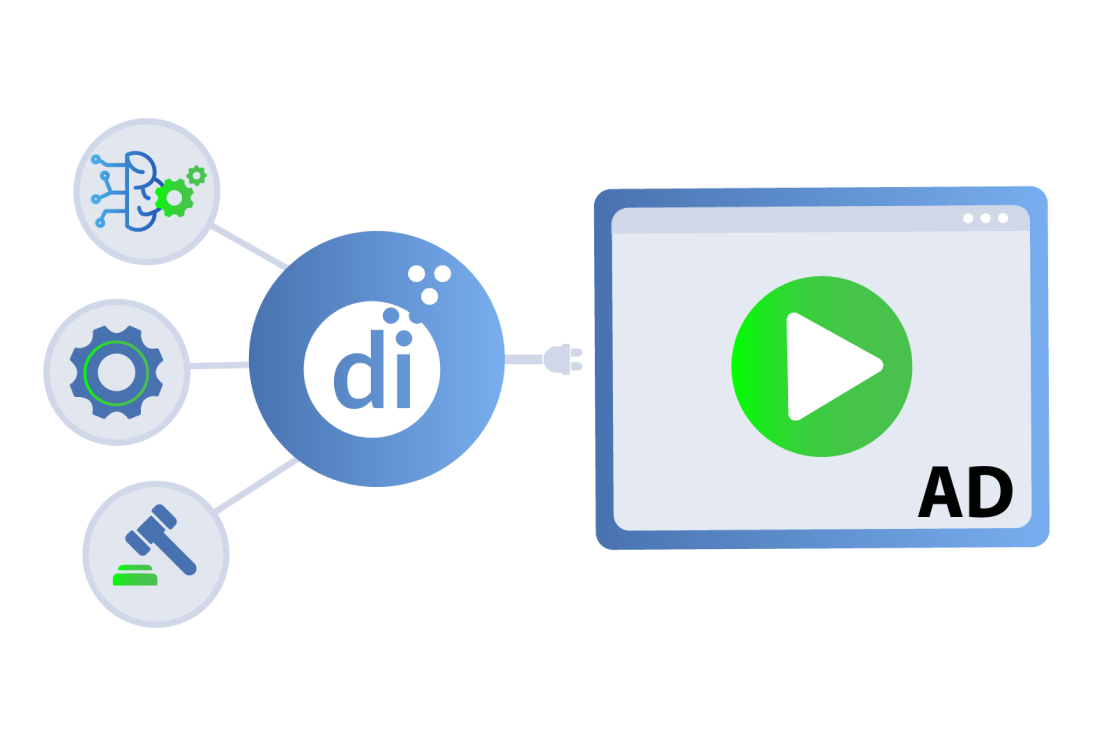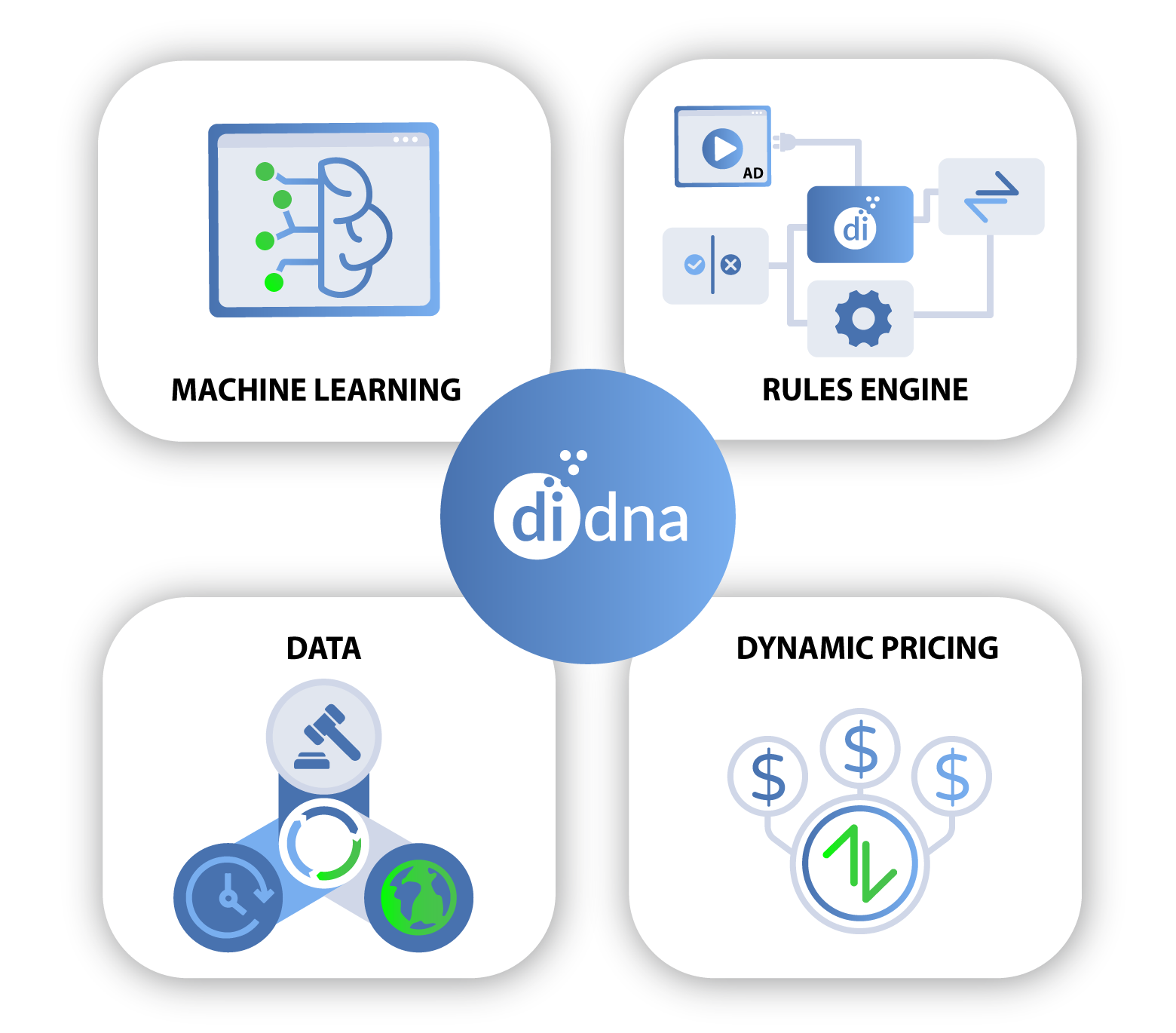 The flexibility to find what works
Working with diDNA means you get access to our team of experts to help identify the ad stack and demand partners that generate results for your website. Leverage the power of video for higher CPMs, or focus on Display to increase density and take advantage of our refresh tool to increase impressions per pageview. Test sticky ad units and leaderboard ads, or insert an additional ad and use our dashboard to measure the impact of your test.
diDNA demand is built differently. Test over 70 premium demand partners until you find the best partners for your business while layering in our unique mix of PMP deals and direct demand that produce the highest rates in our real-time-bidding ad auction format. No more resellers and arbitrage, just the demand stack that generates the most revenue or your business.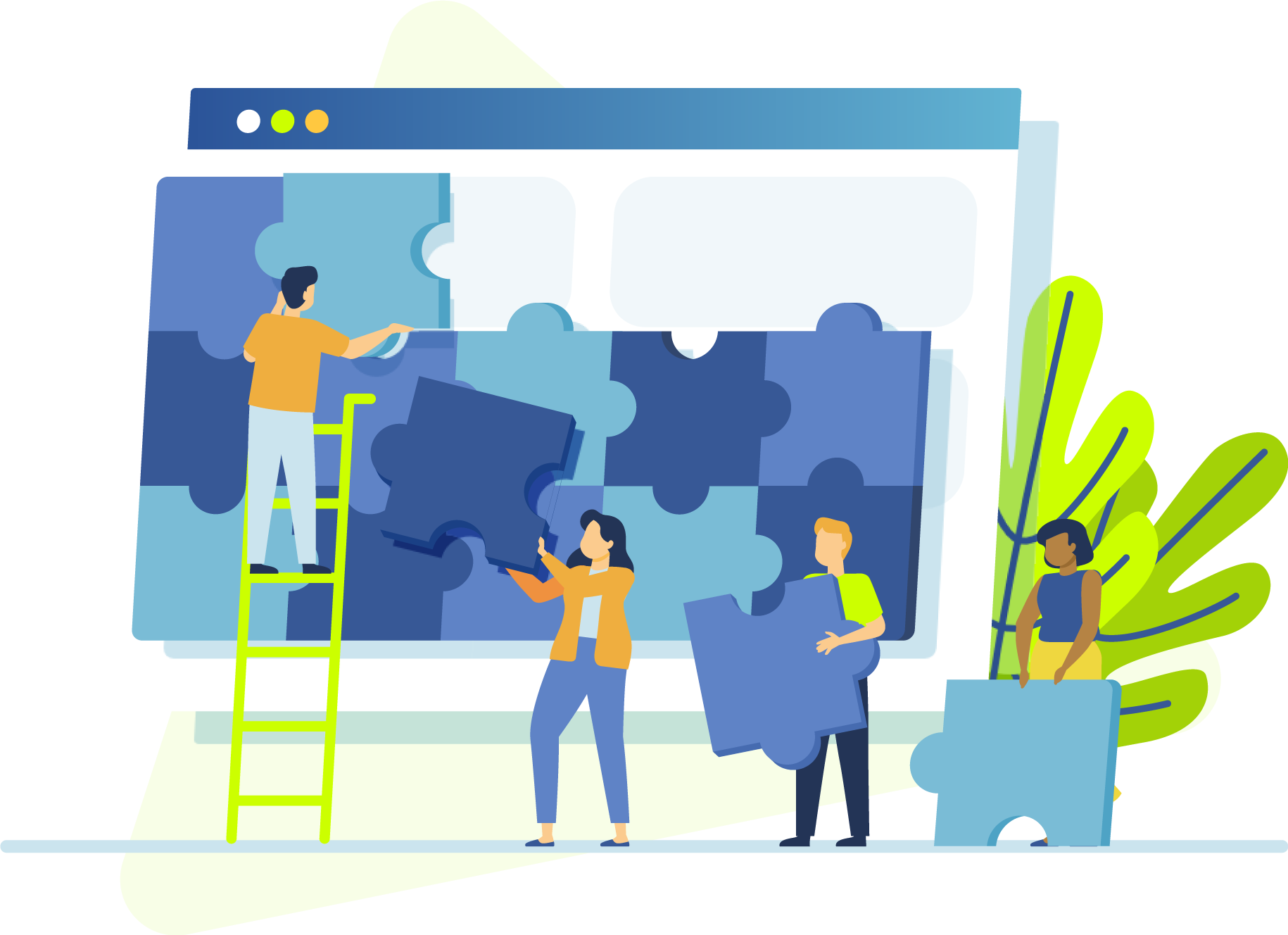 Integration into our systems was flawless and a custom dashboard is created to highlight day over day changes. diDNA has provided access to exchanges we were not able to secure on our own and they bring a level of expertise to header bidding best practices. Great industry references and the product/services fit our current business in addition to our growth needs.
– Colin S